Contacting the ombudsman will be the initial step for either customers or member companies who have a complaint or concern about ethical behavior or practices of any NAESCO member company. The Ombudsman will conduct a preliminary investigation of the concern and/or complaint to identify the key factual elements behind the disputed action and validate the legitimacy of the underlying facts. Member companies should use the designated member contact as the point of contact to approach the ombudsman.
Contact Rob Lipstein, NAESCO Ombudsman at: ombudsman@naesco.org
A Note From The Ombudsman
I am honored to serve as NAESCO's first ombudsman.   My first experience with NAESCO dates back to 1995, when NAESCO asked me to assist in the design of an accreditation program.  My role then was to bring my antitrust legal expertise to bear on the design of a program that would fairly permit both companies with track records, and those with capabilities but not a track record, to qualify for NAESCO accreditation.  Working with engineers and consultants who understood far better than I the technical qualifications of an ESCO, we collaborated, I think successfully, in designing the first ESCO accreditation program, which launched in 1996.  NAESCO asked that I serve on the initial Accreditation Committee, and I continue to do so today, and have chaired the Committee since 2000.  In those 22 years, I have reviewed dozens of accreditation applications, interviewed more than a hundred customer references, and, I believe, learned a great deal about energy savings performance contracting.

As ombudsman, I look forward to applying my NAESCO experience, and my 35 years of legal experience in investigations, to provide efficient, knowledgeable and unbiased review of complaints by customers or industry members.  To be clear, it is not my role to mediate or arbitrate private disputes.  Rather, the role of the ombudsman is to assess whether specific acts and practices may have violated NAESCO's ethical guidelines, or otherwise may reflect negatively on the integrity of the industry and the confidence that the public places in NAESCO member companies and, if so, to report those findings to the NAESCO Executive Committee.

I hope to discharge the trust that NAESCO has placed in me with both honor and humility, and that I will hear directly from you if I have, or have not, done so.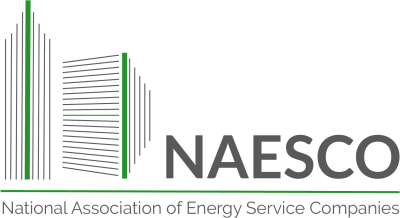 Additional Membership Information
ESCOs
EaaS providers
Energy Efficiency Contractors
Demand Response providers
Utility distribution companies
Distributed generation companies
Efficient and renewable technology suppliers, manufacturers, and distributors
Engineering firms
Consulting firms
Law firms
Financial Institutions
Public Sector/Non-profit entities