Member Spotlight: Budderfly
In 2017, Budderfly entered the energy efficiency market under the leadership of Founder and CEO, Al Subbloie, who recognized the need for an innovative business model to reduce energy waste in buildings. The traditional approach to energy efficiency retrofitting often encounters friction—business and building owners are burdened with capital investments and the responsibility of sourcing technology and products, leading to complexity and financial constraints that stall projects. Budderfly has simplified the process.
We recently had the opportunity to speak with Budderfly's COO, Scott Avirett, who shared insights into their innovative business model and the successes they have seen, specifically in the Quick Service Restaurant (QSR) market. The company has earned recognition as one of the fastest-growing Energy-Efficiency-as-a-Service (EEaaS) providers in the U.S. Budderfly has ranked on the Inc. 5000 America's Fastest-Growing Private Companies list from 2021 to 2023.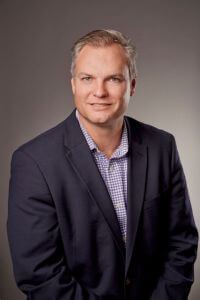 Who is the typical client that Budderfly does work for?
Our origins as a company are serving the repeatable footprint market - those are customers that have multiple sites. Typically, they're multi-unit owner franchisees of large quick-serve brands - brands that we all know, like Dunkin Donuts, Subway, McDonald's, and Burger King. In the casual dining segment, we have customers like Outback Steakhouse, O'Charley's, and 99s. It's a giant market that's been very much underserved in this industry. Interestingly enough, when our founders came upon this market need, they found that the quick-serve industry, this repeatable footprint market, actually has the highest energy density per square foot of any building segment type compared to any market in the country - much higher even than universities or K-12 or other typical energy efficiency markets.
What is the scope of work that you typically provide?
Our scope is co-authored with the client, and it starts with the end in mind to help address the outcomes that our clients are looking for in terms of enhanced energy efficiency, reduced emission targets, and reduction in deferred maintenance to help with their CapEx budgets. Early customer engagements will lead to a scope of work that often includes replacing rooftop HVAC units with high-efficiency units, more than doubling the efficiency of what they already have in place on the rooftop units. Our other upgrades include but are not limited to:
Replace the thermostat with a Budderfly Smart Thermostat to enable predictive building management.
Comprehensive lighting upgrades to more efficient LED systems.
Remote connectivity into the facility via smart network.
Comprehensive refrigeration system upgrades, such as energy-efficient motors, installing strip curtains and refrigerator control systems that have remote connectivity and smart systems for the refrigeration walk-in cooler and freezer.
One-time enhancement of the refrigerator door system to enable better insulation.
Upgrade rooftop HVAC units that are not being replaced to make them more efficient with systems such as variable frequency drives.
And we're constantly adding new solutions into our pipeline. We're now entering into the water efficiency business, which represents a great opportunity for us to provide more efficient water-consuming systems. We're also moving into behind-the-meter solar, demand response type applications and, eventually, a high-performance heat pump HVAC system to pave the way for a full electrification event of all the building systems to get our customers off gas and ultimately move toward a net zero outcome.
Would you call this work Energy as a Service? Why is that?
We do. We think we're very different than the typical energy-as-a-service company.
We offer full energy management outsourcing (EMO). Unlike certain segments of the as-a-service market, we enable a complete takeover of the utility bill so that we become the utility of record. That demystifies the as-a-service experience and makes it very simple for our customers. They were paying X amount on their prior utility bill, and we provided a new baseline and a discount. They continue to get billed at the baseline minus the discount. We are swapping out their old utility with a better-looking and more compelling proposition with a Budderfly utility bill. We take responsibility for everything from there to ensure that the savings are achieved because we only make money once we achieve savings.
Our ability to generate a profit is only as good as our ability to generate a customer's outcome by installing energy savings measures for that client. That, in essence, is our disruptive model in the energy as a service market and why we're different.
Do you see any opportunities to expand into other markets with your service?
We've been exploring and engaging clients in other markets. We're working with some university systems and some strategic channel partners that we're working with in other markets. We see tremendous opportunity up and down all the different market segments.
As we explore other markets, we will continue to remain very focused on where we've been successful and where there's a lot of need, which is the QSR market.
What are some challenges that you experience entering those other markets? Let's say a public sector market, like higher education. 
Those markets are more mature, and there are more players. Those clients have heard the message on the performance contracting ESCO model and different flavors of as-a-service.
We're looking at how we go in and disrupt. The public sector is due for a new approach, and we believe we offer something refreshing for that market.
Do you see any opportunities with having many buildings under your control?
We do. It sets us up for a great partnership with the client when we co-author a solution to their desired outcome. And ultimately, Budderfly is responsible for every aspect of generating that outcome. It puts the onus on us to develop new solutions for that client to drive more savings to generate that outcome that ultimately helps us be a profitable company. We're constantly looking for new innovations that we can bring the client to cover the whole life cycle of their facility, whether it's a new service offering for their refrigeration systems or behind-the-meter solar with battery storage. We have a constant flow of new solutions being developed daily to drive that lifecycle partnership with our clients.
Tell us something about your service that is unique or different from other providers.
We're truly the only provider that offers a complete end-to-end outcome. Our energy management outsourcing offering is unique, and it's disruptive in that we become the new utility. We fund all the CapEx and the break-fix on the backend. If a system doesn't work, we own it. Whatever we install, we fully own that outcome for the customer bumper to bumper for the life of their facility. It's truly unique that it's all encapsulated into a single agreement represented by a new utility bill. We think that's the total industry game changer. The other as-a-service models are just a lot more complicated for the customer. There are other parties in the transaction that create more complexity, and we believe that what we have is totally innovative and it fits a variety of different markets. We believe that we offer a unique model that is the fastest growing model of its kind in the marketplace today compared with all the energy-as-a-service platforms out there. We are the fastest growing, and I think that speaks to our innovation and how special our model is.