September 2023 Member News
(The following summaries may have been condensed)
Aeroseal Announces New Vice President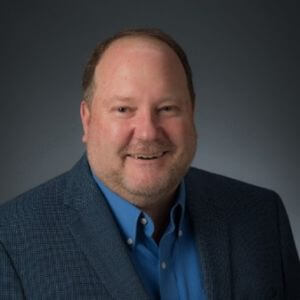 Aeroseal has selected Guy Colglazier as the new Vice President / General Manager of its Commercial Business Unit. Colglazier is responsible for all domestic and international commercial business activities and will oversee Aeroseal's commercial efforts across several sales channels and industry segments, including municipalities, universities, schools, and hospitals, as well as military, federal, and hospitality.
Guy has a breadth and depth of experience across engineering, sales, marketing, operations, and consultant work. He is a veteran of Aeroseal that worked with the technology early in its development. Prior to joining Aeroseal as the Commercial Vice President, he held various roles in management and executive leadership in the HVAC and energy services industries. He has also overseen the growth and success of several entrepreneurial ventures, including his own analytics firm.
CEG Solutions Completes Construction of Major Infrastructure Upgrades for Sacramento's East End Complex
In August 2023, CEG's project at the East End State Office Complex was accepted after they completed construction. CEG partnered with the State of California Department of General Services Office of Sustainability and Facilities Management Division to develop, design, and implement this project. The complex is located in downtown Sacramento, CA, and houses the headquarters for multiple critical state agencies including the CA Department of Education, CA Department of Health Care Services, and the CA Department of Public Health.
Prior to the project, East End had three failed natural gas chillers and two large electric chillers that served 80% of the facility, including a mission-critical data center. CEG replaced the three failed chillers in the primary chiller plant with two 165-ton electric chillers that better handle low-load conditions. These two new chillers were right-sized for the 24/7 data center and low-load conditions (e.g., during winter or at night) and allowed the two existing 1,275-ton electric chillers to setback ~6,700 hours annually, when previously they operated 24/7/365. CEG also connected one of the new chillers to the building's emergency backup generator, which significantly improved data center resiliency by enabling continued data center cooling in the event of a grid outage. Additionally, CEG consolidated several proprietary controls systems into a new open-source Tridium Niagara front end. CEG also installed VFDs on chilled water pumps and auxiliary condenser water pumps, and replaced non-functional AHU supply and return fan VFDs. Finally, CEG worked (with NAESCO Affiliate member, Envocore) to replace 90% (~30,000 lamps) of the existing lighting fixtures with LEDs and to upgrade lighting controls.
These ECMs will (1) enhance resiliency by providing dedicated backup cooling for the facility's data center, (2) help DGS transition away from proprietary controls systems and service contract, (3) extend the lifetime of mechanical systems by facilitating setbacks of central plant equipment and right sizing equipment to reduce short-cycling, and (4) reduce lighting-related maintenance costs through LED upgrades designed to integrate with existing daylighting controls. Combined, the project will generate more than $950k in annual savings, reduce annual GHG emissions by 4,600 metric tons, and help DGS make progress towards achieving California Executive Order N-19-19 Goals.
EMCOR Group, Inc. Announces Agreement to Acquire ECM
EMCOR Group, Inc. recently announced that it has entered into a definitive agreement to acquire ECM Holding Group, Inc. ("ECM"), a leading national energy efficiency specialty services firm, in an all-cash transaction. Terms of the transaction were not disclosed.
Founded in 2009, and headquartered in Oshkosh, Wisconsin, ECM is a leading national provider of energy efficiency retrofit services, with specific business units dedicated to offering a variety of HVAC, lighting, water, weatherization, and airflow management solutions. With 2023 estimated revenues of $60 million, ECM's innovative turn-key energy conservation solutions are delivered cost-effectively with third party-reviewed energy projections, professional project management, and a comprehensive measurement and verification program.
Mike Bordes, President, and Chief Executive Officer of EMCOR Building Services commented, "ECM further strengthens EMCOR's position in energy efficiency specialty services and expands our nationwide bundled energy conservation and sustainability solutions portfolio. Additionally, the leadership team of ECM brings a wealth of experience in serving Energy Services Companies (ESCOs) to EMCOR, including deep relationships with some of the nation's largest commercial and industrial companies. Furthermore, ECM's ability to identify, validate, and self-implement multiple energy conservation measures offers a streamlined and replicable approach for our customers to achieve their sustainability goals."
"Joining a proven industry leader in EMCOR that shares our commitment to operational excellence, customer loyalty and employee safety is a great opportunity for everyone at ECM," stated Erik Larson, Chief Executive Officer of ECM. "EMCOR is a natural home for ECM, and we look forward to delivering sustainable growth and exceptional customer value as part of EMCOR."
The transaction is expected to close in the third quarter of 2023, subject to customary closing conditions.
https://www.emcorgroup.com/investor-relations/press-releases/2023-news/emcor-group-inc-announces-agreement-to-acquire-ecm
enVerid Systems Launches HLR 100C for Packaged Rooftop Units to Cut HVAC Costs and Carbon Emissions
enVerid Systems, a leading provider of solutions to reduce the cost and carbon emissions of heating, ventilating, and air conditioning buildings, announced today the HLR 100C, the newest addition to enVerid's family of HVAC Load Reduction® (HLR®) products. The HLR 100C is engineered to fit inside standard roof curbs from leading HVAC manufacturers, making it easy for packaged rooftop units (RTUs) to be designed or replaced with smaller tonnage systems that cost less and consume less energy. The HLR 100C is ideal for a wide range of building types that utilize packaged RTUs including schools, commercial offices, medical offices, outpatient clinics, public assembly spaces, retail stores, and restaurants.
"Our partners are eager for new ways to deliver on building owners' escalating needs to reduce the cost and increase the efficiency of their HVAC systems," said Christian Weeks, CEO of enVerid Systems. "The HLR 100C meets these demands for the packaged rooftop market in a highly differentiated way that will help our partners create more value for building owners and grow their market share. We have reference designs available for Daikin and Trane packaged rooftop units, and we will offer more reference designs in the future."
The HLR 100C expands the range of new and existing buildings that can benefit from enVerid's award-winning Sorbent Ventilation Technology® (SVT®), which filters harmful contaminants from indoor air so that indoor air quality can be maintained with less outside air ventilation. Reducing outside air ventilation reduces equipment sizing requirements to save on first costs, lowers ventilation energy use to support energy efficiency and decarbonization goals, and makes buildings more resilient to polluted outside air. The HLR 100C can be applied on any commercial building where packaged rooftop units are being designed or replaced.
A leader in bringing the advantages of Sorbent Ventilation Technology to engineers and building owners, Daikin, the world's number one air conditioning company, is a proponent of enVerid's HLR products. Jim Macosko, Vice President of Product Marketing and Applications at Daikin Applied, said, "Last year we integrated SVT in our larger packaged rooftop system and semi-custom air handlers, and we are seeing good market adoption from these products. Now, with the HLR 100C, SVT can also be easily integrated into our smaller packaged rooftop systems. Besides being the only manufacturer to integrate SVT into our air handlers and rooftops, Daikin now has the most comprehensive offering to help the industry cost effectively achieve building decarbonization and electrification goals."
Daikin will be the first company to employ an HLR 100C with installations underway of two HLR 100C modules inside roof curbs at its Design Center in Lynbrook, Long Island. Darren Sheehan, Vice President, VRV & Commercial Products at Daikin Comfort Technologies, said, "We utilized an HLR 100M at our Daikin Comfort Design Center in Lynbrook, New York with good results and now are in the process of adding HLR 100C modules, which easily integrate with our rooftop systems. The new HLR 100C allows design engineers another way to package with Daikin's VRV heat pumps and airside products to offer our customers cost-effective, energy efficient HVAC solutions."
In addition to Daikin, enVerid has worked with select Trane offices to create a simple HLR 100C integration option for Trane Precedent® rooftop units. Trane Florida has led this effort and recently secured their first win utilizing the HLR 100C in Florida. This early win continues the successful track record that Trane Florida has achieved with enVerid's existing products that serve the applied airside market to deliver first cost savings, ongoing energy savings, and improved indoor air quality. The integration of HLR 100C in Trane Precedent units will significantly expand the addressable market for Trane offices that carry enVerid's products.
The HLR 100C, like enVerid's other HLR products, uses SVT to remove all the ASHRAE-defined contaminants of concern from indoor air so that HVAC load and ventilation energy use can be reduced by safely recirculating indoor air. Each HLR 100C can offset 3-15 tons of peak cooling load and reduce HVAC energy use by up to 40 percent. The payback period for the HLR 100C, including installation costs, ranges from immediate to under five years, depending on climate zone, energy rates, operating hours, and utility incentives. The HLR 100C can also be used to earn up to six LEED points for optimized energy performance and up to three LEED points for innovation and environmental quality using the U.S. Green Building Council's new pilot credit EQpc165.
The HLR 100C is available through enVerid's manufacturer representatives for the plan and spec market and through manufacturer representatives and energy services companies for the owner direct service retrofit market. The HLR 100C is available in a variety of curb configurations compatible with most standard rooftop units. Reference designs are currently available for Daikin's light commercial rooftop units and Rebel® commercial packaged rooftop systems, and Trane Precedent® rooftop units.
Sorbent Ventilation Technology, the core technology behind all HLR products, is also available as a factory option in Daikin Applied America's Rebel Applied Packaged Rooftop System, Vision® Semi-Custom Indoor Air Handler, and Skyline® Semi-Custom Outdoor Air Handler.
With the addition of the HLR 100C, enVerid now offers four HLR products for a wide range of new and existing building applications. In 2019, the HLR 200M received the AHR Expo Product of the Year Award and in 2021, the HLR 100M was named Product of the Year in the HVAC category by the readers of Consulting-Specifying Engineer. To learn more about the full suite of HLR products, visit the enVerid product page.
Excel Energy Group and Sevier County Schools
In August 2023, the Sevier County School System selected Excel Energy Group, a national leader in energy efficient lighting upgrades, to complete a comprehensive energy savings performance contract for the district. The project for Sevier County School System included the replacement or retrofit of over 27,000 interior and exterior fixtures to 100% LED lighting throughout the district's 34 facilities including classes, gymnasiums, and exteriors. Installation of NEW LED fixtures and a complete redesign of their lighting will provide significant cosmetic improvements to the appearance of the schools, as well as a significant annual savings. Occupancy Sensors were included throughout the facilities to manage and reduce hours of operation during unoccupied times. Excel Energy Group will provide a 100% turn-key project to the school district, including the lighting design, engineering, photometrics, installation, measurement, and verification, as well as incentive procurement. This project will provide total annual savings of $662,000 for the district while improving the lighting district-wide.
Metrus Launches New Cooling and Heating as a Service Program
Metrus Energy recently announced the expansion of their Energy as a Service (EaaS) offering to include the funding of larger-scale cooling and heating systems that aren't financeable under a traditional savings-based contract. This cooling and heating as a service program will fund both new central plants as well as distributed, campus-wide equipment upgrades that include electric chillers, rooftop HVAC, high efficiency boilers and ground- and air-source heat pumps. Metrus' expansion aligns with the rapidly increasing demand by higher education, hospitals, and C&I customers to implement critical upgrades that increase the resiliency of their facilities, lower costs, and achieve net zero targets. Under this program, Metrus will fund and own cooling and heating assets for projects that are implemented and maintained by one of Metrus' ESCO partners.
As a pioneer in EaaS, Metrus is known for financing energy and water efficiency retrofits in which new equipment is funded entirely through savings. Metrus' new program broadens its solution set by enabling customers to pay for new cooling and heating upgrades based on the measured performance of equipment. This program allows customers to utilize an off-balance sheet services agreement to fund critical projects – whether they are grappling with years of deferred maintenance or need to install new cooling and heating systems.
Customers will also be able to implement traditional energy and water efficiency measures alongside new cooling and heating systems under a single EaaS contract with Metrus. To learn more about how Metrus can help you and your customers advance now on cooling and heating projects, contact Brad Jenkins at brad.jenkins@metrusenergy.com.
Schneider Electric Unveils Latest Texas Manufacturing Plant as Part of a $300 Million Investment in U.S. Manufacturing
Schneider Electric, the global leader in the digital transformation of energy management and automation, joined forces with state, region, and local officials and dignitaries to formally unveil its new 160,000 square foot manufacturing plant in El Paso, TX. The plant is part of a $300 million U.S. manufacturing investment the company has made to support customers who will use the electrical equipment produced in it, contributing to the advancement of the energy transition and the build out of America's infrastructure.
"Schneider Electric is proud to be at the forefront of America's manufacturing renaissance, exemplifying our commitment to fostering innovation, job creation, and sustainable growth," said Annette Clayton, CEO of Schneider Electric North America. "As we embark on this journey with the opening of our latest manufacturing plant in the United States, we look forward to providing the highest level of service to our customers while also contributing to the revitalization of American manufacturing."
With more than 20 plants in its U.S. manufacturing network, the latest smart factory opening makes Schneider Electric's El Paso campus the company's largest manufacturing operation in the U.S. By the end of the year, the company will have approximately 1,500 employees in El Paso, thanks to the creation of about 400 new jobs making the Fortune 500 company one of the largest employers in the region.
"We are proud that Texas is home to a booming tech manufacturing sector that continues to fuel Texas' economic global might," said Governor Abbott. "Texas is a hub of innovation, and Schneider Electric's new facility in El Paso will help produce medium voltage switchgear serving the data center market segment. Schneider Electric is a key part of the Texas economic juggernaut, and I thank Judge Samaniego, Mayor Leeser, the Borderplex Alliance, and all the community leaders involved for their work to bring such a great company to this wonderful city. This facility is an investment in the future of El Paso and an important piece in building the Texas of tomorrow."
Located in the Northwest Corporate Center, the new facility produces custom designed low voltage and medium voltage electrical products that safely distribute electrical power from the utility grid to various places within industrial, commercial, and residential settings. The first set of products manufactured in the new El Paso plant shipped out earlier this summer to customers in the data center sector.
"Schneider Electric's investment in the El Paso community goes beyond creating well-paying jobs for our skilled workforce - it's significantly enhancing our local economy," said El Paso Mayor Oscar Leeser. "On behalf of the people of El Paso, I want to thank Schneider Electric for their continued commitment to our region and their role in fostering economic development and skilled job opportunities."
"Schneider Electric's expansion in El Paso showcases the Borderplex region's significant contributions to our country's economy," said Jon Barela, CEO, Borderplex Alliance. "We're grateful to Schneider Electric for choosing our community to expand its operations and thank our city and county partners for their cooperation in continuing to move our region forward."
"Schneider Electric, a formidable force in the industry, not only holds the key to unlocking economic growth but also possesses the unparalleled ability to elevate the very fabric of our community, enriching lives in ways beyond measure," said Ricardo A. Samaniego, El Paso County Judge. "This decision exemplifies our county's unwavering commitment to fostering innovation, bolstering enterprises, and cultivating a hospitable ecosystem for esteemed industry pioneers."
Since 2020, the company has not only constructed its new El Paso plant it has also invested in equipment and upgraded operations at its manufacturing facilities in Lexington, Kentucky; Lincoln, Nebraska; as well as Mechanicsburg and Middletown, Pennsylvania. The enhancements, made possible by the $300 million multi-year investment, have made these facilities smarter, more sustainable, and highly efficient.
Schneider Electric is currently ranked No. 1 in Gartner, Inc's Global Supply Chain Top 25 list the industry analyst firm publishes annually that recognizes companies with leading supply chain operations. The company was recently ranked among the Top 10 of the 2023 Best Workplaces in Manufacturing & Production by the Great Place to Work U.S. organization and Fortune magazine. In 2022, its El Paso campus expansion project received recognition as the Project of the Year from the Texas Economic Development Council for cities with a population of more than 250,000 residents.
Introducing TIPS Construction
TIPS Construction is proud to be a Public Sector Member of NAESCO. As the construction division of The Interlocal Purchasing System (TIPS) our team is here to support suppliers utilizing TIPS' facility contracts, including those within our Energy Savings Performance (ESPC) category. TIPS will be posting a new bid opportunity for vendors in the energy and water efficiency space on October 5th. If you are interested in responding to this RFP and/or have any questions regarding becoming a TIPS Awarded Vendor, please contact Meredith Barton.
The TIPS Construction team will be attending the upcoming NAESCO conference in New Orleans and will be at booth # 211. We hope to see you there!

Trane Technologies Advances Building Decarbonization with Industry-First Ice-Heating Solution
Trane Technologies has introduced its Thermal Battery™ Storage-Source Heat Pump System – a first-of-its-kind solution to advance electrified, low-carbon heating in buildings, including in climates below zero-degrees Fahrenheit.
The innovative system converges four proven technologies to accelerate building decarbonization:
Thermal energy storage ice tanks, reclaiming and storing excess building heat like a battery, for optimal efficiency
Air-to-water heat pumps utilizing a reverse vapor compression cycle to extract heat from the air outside to warm the building
All-electric chiller-heaters, recovering the excess building heat from the ice tanks to expand air-to-water heat pump applications further into dense urban environments and cold climates
Intelligent controls, maximizing occupant comfort and energy efficiency
"We pioneered the use of ice tanks in thermal storage for cooling, and now we are integrating these proven technologies into an industry-first solution for electrified heating," said Dave Regnery, Chair and CEO of Trane Technologies. "Through relentless innovation, our team continues to leverage creative new solutions to accelerate decarbonization of the built environment. As we scale this technology, we can dramatically reduce emissions for a more sustainable world."
The Thermal Battery Storage-Source Heat Pump System brings heating and cooling into one electric solution and can be three times more efficient than traditional heating methods. Commonly referred to as ice storage, thermal energy storage ice tanks act like batteries – shifting all or a portion of a building's heating and cooling electricity needs to off-peak hours while increasing energy efficiency and lowering costs. Additionally, under the Inflation Reduction Act, thermal energy storage systems can now receive significant tax credits.
In alignment with Trane Technologies' pledge to Lead By Example through carbon neutral operations, the new Thermal Battery Storage-Source Heat Pump System will be deployed at Trane's flagship facility in La Crosse, Wisconsin later this year.