Meet Darcy Immerman, an Energy Services Industry Veteran with Insight into the Role of ESCOs in a Decarbonized Future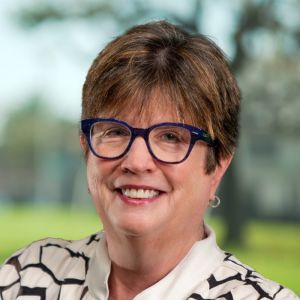 We recently connected with Darcy Immerman, Senior Vice President, Growth & Strategy at NORESCO. Darcy has an impressive history working in the ESCO industry, including previous involvement with NAESCO as the Policy and Advocacy Chair.
Q: Can you start by telling us about your background and how you ended up at NORESCO?
I was a commercial design and marketing major in college and after graduating, I moved to Boston where I got married. I was working in the computer industry in Boston in the 1980s when I was let go. At the time I thought this was terrible, but it worked out in my favor. I went to work for an energy efficiency lighting company that was formed to take advantage of the early rebate programs in Massachusetts. Quickly, I realized there was a burgeoning industry called Energy Services companies (ESCOs). These ESCOs had direct contracts with the utilities for demand side management--the so-called "negawatt" contracts. As a lighting salesperson, I realized these companies were a great prospect. It all led me to employment with EUA Cogenex, one of the original Massachusetts ESCOs, owned by Eastern Utilities.
Q: What interested you about working with NORESCO? Can you tell us more about what NORESCO does?
Throughout my career, I have worked for several different energy services companies. Most were owned by utilities, but one was owned by an engineering firm. After 18 years with the engineering firm, I wanted to find the right platform to address the energy transition and impacts of climate change. I interviewed with NORESCO and felt it had the right platform to build a new model for energy services - embracing a 38-year history of performance contracting to move to more solutions-based sales across multiple segments.
Something else that attracted me to NORESCO is that I had never worked for an Energy Services company owned by a manufacturing company. I had great respect for Carrier Global Corporation and its goal of helping customers avoid more than 1 gigaton of greenhouse gas emissions by 2030. So NORESCO was the right move at the right time!
NORESCO contributes to Carrier's goal by helping customers adapt to and mitigate the impacts of climate change by decarbonizing, modernizing and electrifying aging infrastructure to be more sustainable and resilient. By deploying innovative distributed energy, storage and renewable energy solutions, NORESCO improves the health and efficiency of existing campuses, buildings and communities.
Q: How does NORESCO help customers achieve energy efficiency goals?
NORESCO helps customers achieve energy efficiency goals via a number of contractual models and solutions. We provide municipalities, universities, schools, hospitals and the federal government with traditional performance-based savings contracts. In addition, we provide solutions that may include everything as a service – for instance, cooling as a service or charging as a service, to help customers manage capital expenditures and operating expenses. Customers might need us to build, operate and maintain infrastructure. Or they simply need our operations and maintenance services. Many of our clients have made a commitment to a net zero or carbon-free future. It's our job to help them achieve their sustainability goals.
We also have robust consulting services for everything from sustainability to retro commissioning to climate action planning. NORESCO's teams are typically the first line of defense for customers planning to meet their decarbonization goals.
Q: What excites you about this industry and the services you provide?
I have been in this business for more than three decades, and I have never ever been as excited about the industry as I am now. The three D's -- decarbonization, decentralization, and digitization -- will put tremendous stress on the infrastructure in this country. The electric grid requires significant modernization to support the move to a carbon-free future. Reducing the load on the grid by saving energy is the fastest, most economical way to modernize. Demand-side management and energy savings are the best solutions we have available. I am thrilled to see more utilities reviewing their demand-side offerings.
The young professionals joining our business are very invigorating. These are individuals with a passion for addressing and mitigating climate change, and I find their enthusiasm inspiring.
Q: It looks like you've established quite a career as a strategic growth expert. Can you tell us how you've seen this industry grow over the past 30 years?
When I think about the industry over the last 30 years and the growth and changes we've gone through, innovation has been our greatest strength. ESCOs have fostered major changes in technology, especially distributed generation, battery storage, microgrids and renewable energy early. Our customers have always been willing to try something new, and we were willing to guarantee the performance.
I think about professionals who have joined the industry from non-traditional backgrounds. While we employ a great number of electrical and energy engineers, the industry realizes that we need economists, consultants, scientists, environmentalists and lawyers.
Even though this is an industry open to all and we've seen growth, there are still challenges. Like many other industries, we need to continue to address inclusion and diversity.
Q: What makes NORESCO an industry leader? How do you see the industry evolving and what role with NORESCO play?
I think the number one trait that makes NORESCO an industry leader is agility. This is an organization that embraces innovation, dares to disrupt and quickly adopts new technologies. I think our role will continue to evolve as the ESCO business becomes the first line of defense for organizations that need help preparing for and mitigating the impacts of climate change.
As a Carrier company, NORESCO will continue to provide next level digitally enabled lifecycle solutions, along with more traditional design build solutions. NORESCO understands how customers depend on us for innovative solutions and services to meet the most essential needs – and biggest challenges.
Q: What, if anything, keeps you up at night?
The legislative and regulatory landscape, climate change and caffeine after 3 pm.
Q: Are there any recent projects or milestones you can discuss?
NORESCO's project with the City of Fullerton in California is guaranteed to save $12.1 million during the life of the contract, and it is funded entirely from generated savings. This project includes photovoltaic systems providing renewable energy, dual port integrated electric vehicle chargers for public access to clean transportation fuel, critical air-conditioning equipment, and other energy efficiency updates to building systems. Electronic vehicle charging will also be a revenue source for the city.
The U.S. Environmental Protection Agency's National Vehicle and Fuel Emissions Laboratory (EPA NVFEL) in Ann Arbor, Michigan, selected NORESCO to implement a new decarbonization program through an energy savings performance contract (ESPC). It includes $130 million of energy efficiency improvements, critical infrastructure upgrades and comprehensive operations and maintenance services over a 22-year term. NORESCO has been partnering with EPA NVFEL for more than 20 years through an ESPC including comprehensive operations, repair, and replacement services.
Q: How does your relationship with NAESCO help you succeed in your goals?
As an individual responsible for supporting strategy and growth, I can't keep up to date on state regulations, net-zero goals by state, investor owned and municipal utility plans and grid modernization activities. I rely on organizations like NAESCO to inform me and advocate for our industry. I have been involved with NAESCO for a good portion of my career and was honored to have served as the Policy and Advocacy chair.
While serving in the role, I realized how many moving parts NAESCO keeps an eye on. I also rely on the federal briefings to keep abreast of potential legislation, common budget impacts and changes in contracting guidelines. I work in a knowledge-based business, and you really need to tap as many resources as possible to keep your knowledge fresh and consequential.